Demonstrate Higher Education Program Effectiveness
The Territorium E-Proficiency Profile ("EPP") with Official Content by ETS is a general education outcomes assessment of core skills used by higher ed institutions to demonstrate program effectiveness, assessing and demonstrating student learning while optimizing institutional time and resources
E-Proficiency Profile - general education outcomes assessment
Assess and demonstrate student learning while optimizing your time and resources with the Territorium E-Proficiency Profile (EPP) with Official Content by ETS. This general education outcomes assessment measures four core skill areas — reading, writing, mathematics, and critical thinking — in a single efficient, convenient test.
For more information about the Territorium E-Proficiency Profile (EPP), please visit our EPP FAQ page.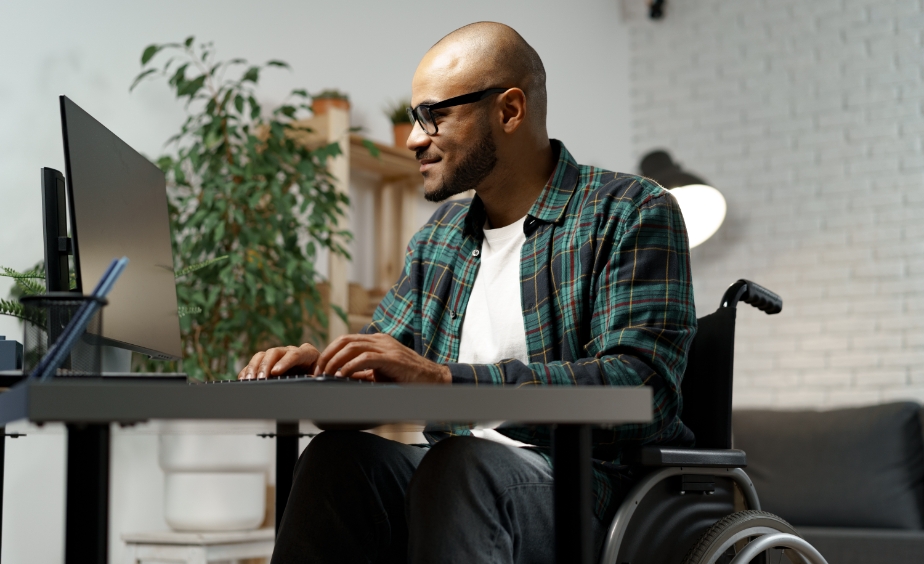 Accreditation
Meet requirements for accreditation and accountability initiatives and performance funding
Continuous Improvement
Evaluate and inform teaching and learning to pinpoint strengths and areas of improvement
Benchmark Institutional Performance
Benchmark performance with comparative data for almost 400 institutions and more than 600,000 students nationwide
Testing Flexibility
Offer custom content through a variety of testing formats
Trend Analysis
Use data to identify trends to evaluate program improvement efforts and overall learning outcomes
E-Proficiency Profile Content
Skills Measured
The ETS Proficiency Profile is a test of college-level skills in reading, writing, critical thinking and mathematics designed to measure the academic skills developed through general education courses, rather than the subject knowledge specifically taught in those courses.
All of the subject knowledge required to answer each question is contained in the question itself or the supporting materials that accompany the question.
Sample Questions
Learn more about the skills measured, contexts covered and the difficulty of the questions.
Reading
Writing
Critical Thinking
Mathematics
College-level reading questions measure students' ability to:
interpret the meaning of key terms
recognize the primary purpose of a passage
recognize explicitly presented information
make appropriate inferences
recognize rhetorical devices
College-level writing questions measure students' ability to:
recognize the most grammatically correct revision of a clause, sentence or group of sentences
organize units of language for coherence and rhetorical effect
recognize and reword figurative language
organize elements of writing into larger units of meaning
Critical thinking questions measure students' ability to:
distinguish between rhetoric and argumentation in a piece of nonfiction prose
recognize assumptions
recognize the best hypothesis to account for information presented
infer and interpret a relationship between variables
draw valid conclusions based on information presented
Mathematics questions measure students' ability to:
recognize and interpret mathematical terms
read and interpret tables and graphs
evaluate formulas
order and compare large and small numbers
interpret ratios, proportions and percentages
read scientific measuring instruments
recognize and use equivalent mathematical formulas or expressions